I wanted to post this mainly to review the amazing subscription box and contents of Our liberty box, as well as provide a brief review of my current read Home Going by Yaa Gyasi, and the importance of engaging with African literature.
Our Liberty box is essentially a subscription box that delivers every two months. It includes contents celebrating African culture through literature.I received the origins box 001 which was packed with some lovely treats that I genuinely enjoyed and found it to be perfect for my special "me time".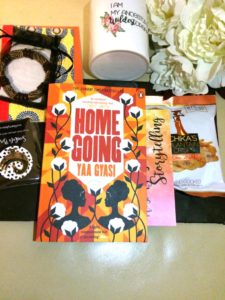 Reading more is something that everyone wants to do, but even better, is being able to engage with books that explore rich aspects of culture and history representing marginalized groups and voices.We all know how powerful books are as tools of knowledge, your mind develops, and they are perfect for tackling stress. However, sometimes scheduling the time to "chillax" and indulge in reading for pleasure is sometimes a struggle for a lot of people due to busy lifestyles. It's getting towards holiday season one of the challenges I am setting myself and everyone else is to come on board and join me as I read with Our liberty box. I think this would be a great opportunity to gather motivation and begin to explore books specially curated boasting of a great diversity.
The current book I am reading which is part of the first box is a book titled Home Going by Yaa Gyasi. Home Going takes a look at the history of colonialism and slavery in Ghana and America through the experience of two half-sisters spanning generations. The story personally reminds me of my visit to Elmina castle in Ghana which served as a slave post where slaves were shipped off during the colonial era.
My visit to the Elmina castle similar to those who have visited was no doubt an emotional experience due to the horrific conditions and purpose that the castle was created to serve. The dungeons where many slaves were kept captive were inhumane and just sickening to hear about. My prior visit to Ghana did make my read of homegoing even more vivid and create a sense of real connection.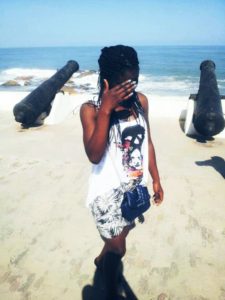 Engaging with books such as homegoing can actually be empowering as learning about the past does make you want to work actively to make the future better and our liberty box together with charisma campaign would love everyone to be part of supporting the subscription boxes by purchasing your subscription box, but also sharing it with friends as well. It would be great to hear about your current reads and what you think about the book homegoing or if you are planning on reading it? visit Our liberty box website to be able to access this subscription box and future ones.
I will share on my next read from the box in June so get your hands on this one. You can use my discount code TINA15 to be able to recieve a 15% discount on your purchase. Shipping is available worldwide. Enjoy!